Holy Cow, where has this week gone!??!
I'm still working on the "Feature" post, so I'll get that up later. Lets get right to the party!
Normal drill....
Link up any DIY projects you have done
Help spread the word
and Share the love.
Party on peeps! :)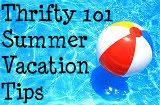 Also don't forget our
"Summer Boredum Buster" party HERE
. You can link your kid-friendly projects or activities at both parties.