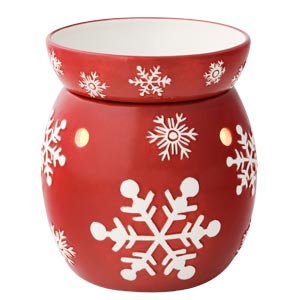 Ended
So, I was thinking......it's about time for another giveaway right? :)
We are just reached 1,000 followers!!
I wanted to thank everyone for their support of Thrifty 101. So with the holidays just around the corner, Christmas songs on FM100 and Christmas commercials on the TV, what better time to do a Christmas Giveaway?
I am giving away a Full Size Christmas Scentsy Warmer!
This warmer is red with white snowflakes on it and has a retail value of over $30! The thing I love about this warmer is that because it doesn't have anything specific to Christmas on it, it's the perfect warmer to last you all the way through February!
This giveaway ends Tuesday November 15 at 7:00pm MST.
All entries will be verified and our winner will be chosen via Random.org.