Fall Break is coming up....do you have plans?
Lots of people from Utah head to Disneyland over UEA (CA locals call is "Utahans invadE Anaheim) which is why my family and I steer clear of Disneyland over UEA.
If you are still looking for some vacation ideas, here are a few my family and I are debating on:
During October many San Diego attractions have a Kids are FREE with paying adult deal. Some of the participating locations are:
San Diego Sea World
: One child ages 3-9 gets in free with each full-price adult ticket purchased. (This offer is only valid for one-day admission and is not combinable with other offers
San Diego Zoo
:
Kids age 3-11 get in free. Free admission does not include bus tour or Skyfari, but can be upgraded at the gate.
San Diego Zoo's Safari Park:
Kids 3-11 get in free.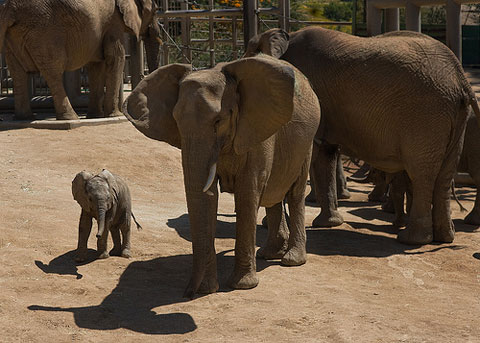 San Diego Old Town Trolley:
Kids 4-12 ride free with each adult ticket purchased.

SEAL Tour:
Kids ages 4-12 free with the purchase of an adult ticket
Vacation Budget a little low? Here are some alternative ideas a little closer to home:
Yellowstone starts is off season in October. Hotels are deeply discounted from their summer season rates. The park is not as crowded and the animals are plentiful. We went last October and had a great time and saw a million elk. Be sure to bring coats gloves and winter hats. The mornings are chilly but the air heats up mid-morning. For more Yellowstone tips, check out my post
HERE
.

Southern Utah National and State Parks are a great alternative. Look at booking your hotel NOW. If you aren't 100% sure you can get away this fall, make a reservation you can cancel with no fees. At least you will have the room if you decide to go.
YMCA of the Rockies
in Colorado. Hotel rooms as low as $79 a night and that includes most activities. (Things like Horseback riding are extra) It's worth looking into!
Still looking for a cost cutting vacation? Here are a few tips:
Use your membership passes to local attractions. Try packing a picnic or going during hours you don't usually go. The zoo looks different in the late afternoon compared to early morning visits.
Go on a "Park Hunt" around your community. Drive around until you find neighborhood parks and have your kids rate them on their favorite. Coming up with fun names for parks is fun too. We have been to "Basketball Park, Tree Park and my all time favorite name...Dead Bird Park".
Search deal sites like LivingSocial or Groupon for things to do.
Take a drive up the canyon and view the changing leaves.