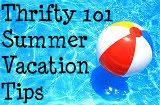 U.S. National Parks Jr. Ranger Program
Jr. Ranger is a FREE program offered at most National Parks. Head to the visitor's center and ask the front desk about the program. They will hand you a kids work book that your child must complete in order to become a Jr. Ranger.
The booklets have activities like
BINGO cards where you kids have to find and mark off in their book things like; animal life, plant life, petroglyphs ....items they will see in the park.
Fill in the blanks about when a site was founded and other information they can learn while in the park
dot to dots
word searches
"draw your own".....pages
Books are categorized by age so young and older children can all participate. This program is a LIFESAVER while you are driving from one site to the next. It gives the kids something to entertain themselves.
After your children finish their books you take the completed books back to the visitor's center and a Ranger will check your book. They sign and stamp your book and have your kids take a "Jr. Ranger pledge". This pledge is different at every location but it basically says "I promise to stay on trails, respect nature, tell everyone how much fun I had at _________ and I will visit back often" or something that that effect.
After the "ceremony" you child will get a plastic "Jr. Ranger badge" (free). These badges are all unique to the park you visit. My boys got 4 different badges because we went to 4 different parks (I found the Canyonlands one after I took the picture). They are the type that you pin on your shirt.
Each location also has nice sew on patches that you can purchase like the ones above from the Grand Canyon. They were $1.50 a piece. If you can't see them in the gift store, ask the front desk. At the Grand Canyon they keep them behind the desk, but the other parks we went to they were on display with the other patches.
You can click
HERE
to see a list of parks that have Jr. Ranger programs. We are going to 4 more parks this year and all 4 have Jr. Ranger programs! I'm working on a display so my boys can show off all their Jr. Ranger items. :)